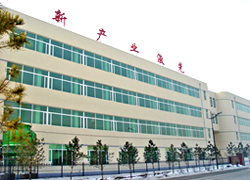 Changchun New Industries (CNI) founded in 1996, located in Changchun, CHINA, is a leading manufacturer of solid-state and diode laser systems. Our products include green laser, blue laser, yellow laser, red laser, RGB laser, infrared laser, UV laser, single longitudinal mode laser and Q-switched laser systems. CNI lasers are featured with high performance, low cost and excellent laser beam quality, which are specifically designed for OEM, scientific, industrial and instrumentation use. In addition, CNI lasers are ISO-9001, FDA, CE, RoHS and JQA certified.
CNI also provides laser components and accessories, we aim to offer customers complete laser solutions for all solid state lasers, diode lasers, laser marking system with our most convenient and rapid service.

Jul. 21st, 2014 As part of the company's program to industrialize high performance scientific OEM lasers, CNI has launched its eye-safe laser QML-1573 for telemeter application.
Jul. 17th, 2014 CNI launches MxL-S serials Lasers which can reliably work 24/7 in dusty, hot conditions and high ambient vibrations.
Jun. 16th, 2014 CNI research and develop a thermoelectric laser power meter, with the average power measurement range from 10mw to 15W,30W,50W,100W, wavelength between 0.19um to 25um, and it equipped with PC software to store measured data.